He tāngata manaaki mātou​
We are people who uplift and celebrate others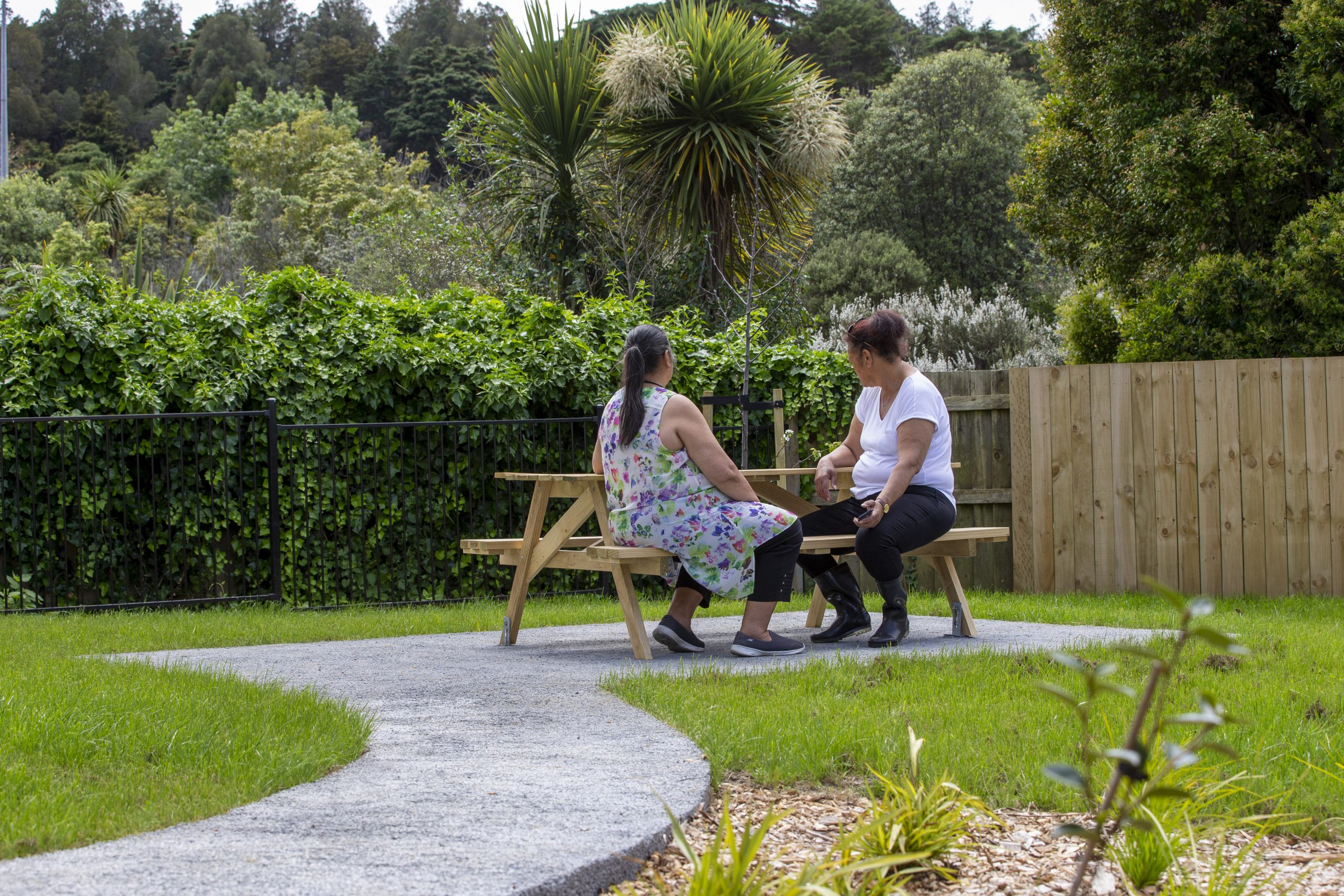 Supporting people into healthy homes and to have the right connections to thrive
A community housing provider with a focus on supporting people experiencing mental health and addiction challenges, LinkPeople offers programmes aimed at addressing and preventing homelessness. Our teams provide services to support people to access housing; sustain their tenancy or navigate to services that can assist with this. Staff take a considered approach to placing people in homes, focusing on wellbeing and recovery, and going to great lengths to find the right type of housing
for people. Our whānau-centred hands-on approach to tenancy management and support, means we are well-positioned to support people who are putting their tenancies at risk due to behaviour that is disruptive to neighbours and the wider community.
Ko ngā tāngata te mea nui o te ao
       People are the most important thing in the world
LinkPeople is a community housing provider
Having a home and successfully navigating social services are both important for a person's health and wellbeing. In 2016, Keys Social Housing and Linkage teamed up to become LinkPeople, a name that describes exactly what we do.
Today LinkPeople is a registered community housing provider. We have our own housing that we support people to live in, and we also help people access other social housing or properties in the private rental market. Once people are housed, we connect them with the support systems they need to live well and flourish in their home.
Looking to the future, we are champions of system change to address New Zealand's housing crisis. Our vision is a New Zealand where everyone has equitable access to a healthy home, as the foundation for wellbeing.
LinkPeople is part of Wise Group, one of the largest providers of mental health and wellbeing services in New Zealand. Making a difference is in our DNA.