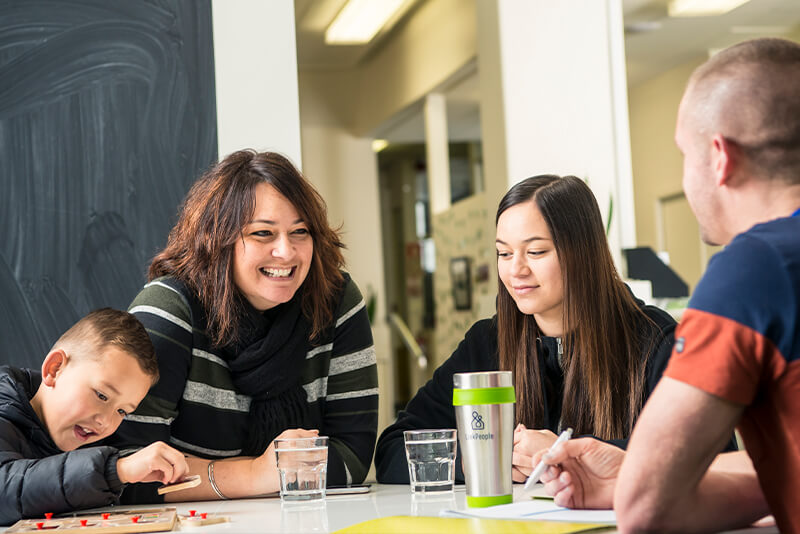 People are at the centre of everything we do
Everyone has the right to a healthy home and potential to live well. That belief drives everything we do for the people in our communities.
We follow the Housing First philosophy, because we know that having a stable and suitable home is the foundation of a person's wellbeing.
First, we help people get a home, then we work with them to ensure they can access the health, social and wellbeing support they need to help them stay there.
"You stuck by my side and helped me keep going even when I wanted to give up. My life is different now and I am happy." – Manu
Where we help
We're currently in the Auckland, Waikato, Lakes, Taranaki, Whanganui, Wellington and Canterbury regions.
Whether you need support to find a home or the right health or social services for your needs, get in touch to find out how we can help in your area.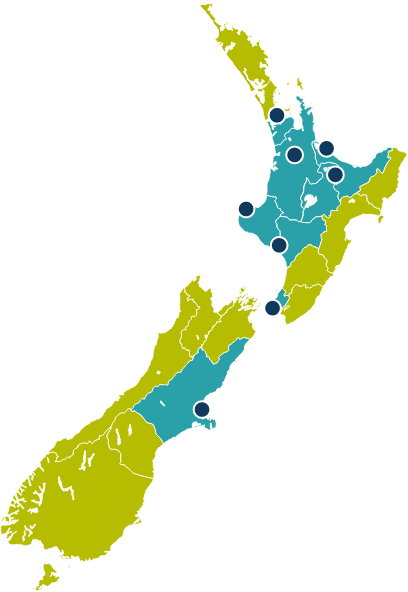 70% private rentals
30% social housing
Ending homelessness
Homelessness is a complex issue, but it can be solved when people and organisations come together.
We work really closely with organisations, community groups, landlords and investors to support the people in our communities to find a home. Using the Housing First model, we move the person into a home first, and then link them to the wrap-around support they need to sustain their tenancy.
We couldn't do this without the support of socially-minded landlords and investors – from 1 July 2017 to 30 June 2018, 70% of homes we've found for people have been in the private rental market and 30% in social housing.
We're always on the lookout for more properties to rent to the people we support, and encourage landlords and investors to get in touch.